Nancy Maveety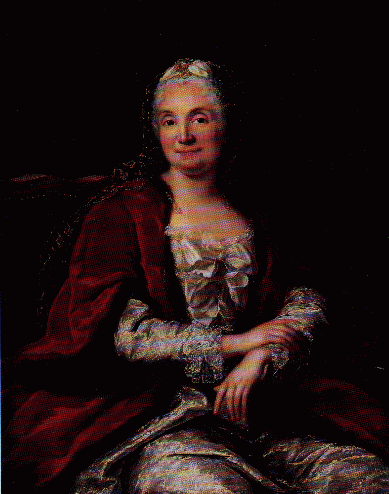 Professor
Department of Political Science
316 Norman Mayer
New Orleans, LA 70118
Visiting Professor and Fulbright Lecturer, Shandong University, 2007-2008
(504) 862-8300
(504) 865-8745 (FAX)

---
Send mail to nance@tulane.edu
Link to the personal homepage of Dr. Nancy Maveety

---
FIELDS AND COURSES TAUGHT:
RESEARCH LINKS:

Judicial Process and Decisionmaking
U.S. Constitutional Law, Comparative Judicial Politics

POLA 327 Courts and Politics
POLA 426 Race, Sex and Power
POLA 427 Constitutional Law
POLA 629 Judicial Process

BOOKS:
Representation Rights and the Burger Years (University of Michigan Press, 1991)
Justice Sandra Day O'Connor: Strategist on the Supreme Court (Rowman Littlefield, 1996)
Queen's Court: Judicial Power in the Rehnquist Era (University Press of Kansas, 2008)
Edited Books:
The Pioneers of Judicial Behavior (University of Michigan Press, 2003)
Other books (fiction):
The Stagnant Pool, Scholars Below Sea Level (University Press of the South, 2000)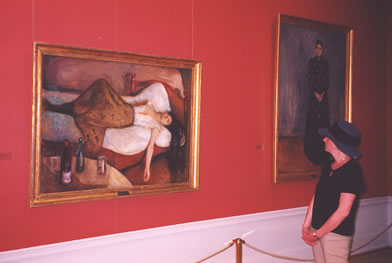 The author encounters her cover art in the
Nasjonalgalleriet, Oslo, Norway.

Current Service and Professional Membership:
Newcomb Fellow, Newcomb College Center for Research on Women, Tulane University
American Political Science Association
Southern Political Science Association
Research Committee on Comparative Judicial Studies, International Political Science Association
Professional Activities:
With my law students at Beihang University, Beijing, March 2008.

Lecturing at Shandong University School of
Law in Jinan, China, June 2004.

Visiting the boyhood home of political theorist Isaiah Berlin in Riga, Latvia, during my Fulbright lectureship in Estonia, Spring 2001.
BACK TO DEPARTMENT OF POLITICAL SCIENCE