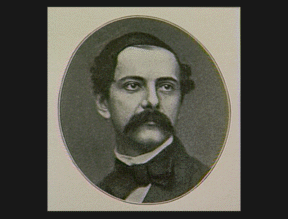 Stephen A. Hurlbut


Stephen A. Hurlbut was born in Charleston, South Carolina, in 1815. His father, a native of Massachusetts, was a Unitarian minister and teacher; his mother was a native of Charleston. Hurlbut became a lawyer and soldier, and served in the Seminole War before moving to Illinois in 1845. He became active in Illinois politics, first as a Whig and then as a Republican.

During the Civil War, Hurlbut commanded troops at Shiloh, Vicksburg, and participated in Sherman's raid toward Mobile. He was promoted to major general in 1862. After the war, he returned to Illinois, where he became a Republican Party leader. He served a number of terms in Congress and as minister to Columbia (1869-1872) and Peru (1881-1882). During his war and post-war career, Hurlbut came under fire for his conduct. Charges of corruption were leveled at him for activities while assigned to the Gulf South and Louisiana. After the war, he was accused, apparently with good reason, of drunkenness and corruption. He died in 1882, while serving as minister to Peru.
---
Bibliography: Theodore C. Pease, "Stephen Augustus Hurlbut," DAB, 9: 425-26.
---